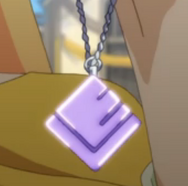 The Eris Order (エリス教) is a religion that reveres the Goddess Eris.
Information
Edit
It is the national faith of the Kingdom of Belzerg, with members of the nobility like the Dustiness family traditionally being faithful followers of the Eris Order.
Members of the Eris Order host the Eris Summer Festival annually.
Although there are more followers of the Eris Order, The Axis Order followers are more fanatical, giving Aqua more power than Eris.